Bank Owned vs Short Sales
So you've heard you can get a much better price on a new home by buying a bank owned or short sale property have you? Well, there are A LOT of them out there these days that's for sure. We have the ability within our MLS system to differentiate between Bank Owned, Short Sale, or conventional sale properties and send you whatever types of listings you're interested in. But unless you're aware of the risks and compromises that will be required to purchase a bank owned or short sale property, you may want to avoid them - they're not for everybody. On the other hand, if you have the time and the patience, and you know what to expect, these types of deals can be a way to get into a new home at a really good price.   
Short Sales in a Nutshell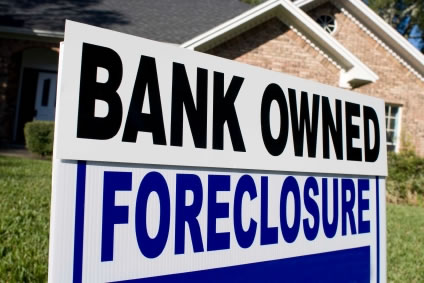 So what's the difference?  A Short Sale is a situation in which the homeowner attempts to sell the home to prevent a foreclosure. The seller asks the lender to forgive part of the outstanding debt and allow the seller to market the property for less than what is owed. Any potential sale must be approved by the lender (or lenders if there are two), thus you'll often see the phrase "subject to 3rd party approval" in the listing. Since the lender is the party that absorbs the financial loss in a short sale, they must approve the sales price (which establishes the extent of their loss). Getting a third party bank approval can often take anywhere from a few weeks to several months. And at the end of the waiting period, the lender may still reject your offer. It's part of the tradeoff for being able to buy a short sale home below market value. 
Sometimes upon closing a short sale, the former owners are still living in the property. And sometimes they're bitter about their situation and display their frustrations by damaging the property. When purchasing a short sale, you must be prepared to accept the home in the condition it's in AS OF SETTLEMENT. Along with the other challenges of a short sales, uncertain propertiy conditions only add to the risk of purchasing this type of property. 
Bank Owned (REO — Real Estate Owned)
How about REO — what is that?  REO stands for Real Estate Owned.  These are properties that have already been foreclosed upon and the bank that owned the mortgage loan has become the owner/seller. The bank wants to sell the property quickly since the asset is no longer generating income. The bank also wants to sell the home for something close to fair market value if possible. Unfortunately for the bank, repossessed homes are often not in marketable condition due to the neglect (or worse) of the previous owners. In short, these properties are often lightly to heavily distressed which permits profitable opportunities for the right type of buyer.
Generally, when purchasing an REO, the buyer will yield some of the leverage he would have in a conventional purchase. In most cases the bank will allow a home inspection, but is not especially interested in dealing with credits or repairs. Most bank owned properties are sold "AS-IS".
At CornerStone Properties NW, we know the ins and outs of short sales and REOs and we'll take the time to explain the process and the various risks involved in purchasing these types of properties.  
Contact CornerStone Properties NW now and we will send you all the REO or Short Sale listings in your area.  Click Here Now!
Click Below to Use Our Map Search
Our website gives you internet access to ALL the properties for sale in the greater Portland metropolitan area. So whether you're looking to purchase a home in Tualatin, Beaverton or elsewhere, we can help you find the home that fits your needs and budget. And if you're looking to sell your Portland area home, we have a home selling system that can't be beat. Please check out our easy to use map search feature and investigate the upscale homes in Lake Oswego, or use the more convetional search feature to look further west for properties in Sherwood or Newberg. 
As your Buyers Agent we can help you purchase any property listed for sale in the Portland metro area. Whether it's a CornerStone listing, or a listing offered by another real estate company, we can get the job done for you. And remember, when you're the buyer, it does not cost you a thing to utilize the services of a real estate professional. That's because in just about every real estate transaction, it's the seller that pays for all necessary commissions. So go ahead! Use our traditional or area map search features to look for homes from Wilsonville to Vancouver or from Hillsboro to Gresham and every city in between.
Contact us now to find you next new home.
503-819-0443 or 503-330-0976